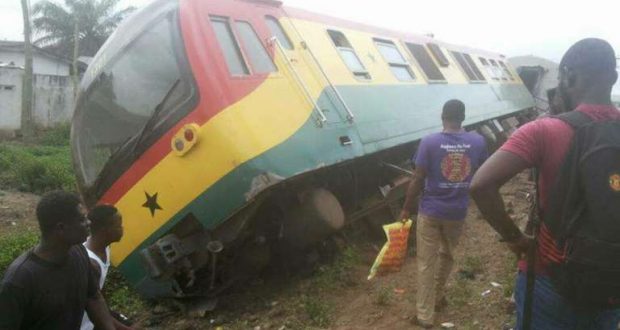 An Accra-bound train from Nsawam has left some passengers injured after it derailed at Tesano on Monday morning.
It is unclear yet what caused the train to derail.
Details are scanty on the accident, but the injured according to reports, have been sent to an unnamed hospital.
The injured persons according to an account by an eyewitness, were assisted out of the train by some police recruits from the Tesano Police Training School, who were on their normal training routine.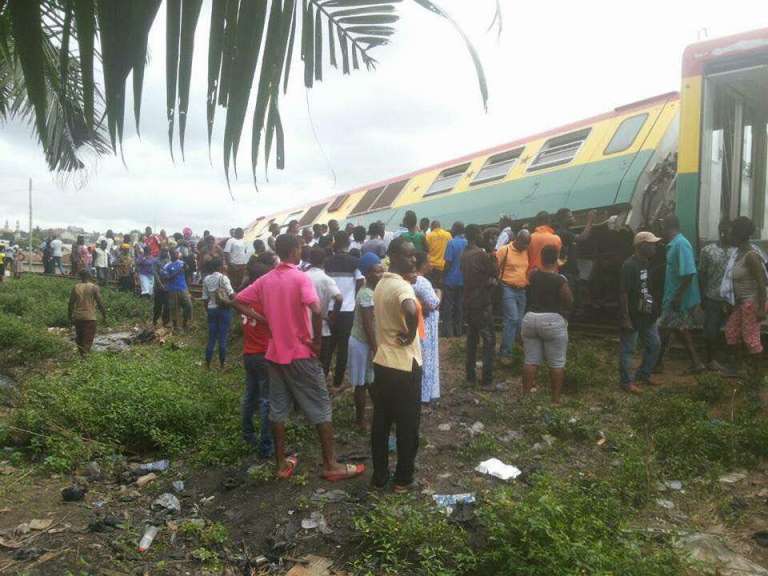 Coaches of Accra-Nsawam train decouple from engine at Tesano
In February 2015, there was a similar train accident at the same Tesano area, where part of the train disentangled from the remaining coaches.
The train separated after it had earlier stopped to pick up passengers at a stop in Tesano.
While some alarmed passengers began to shout, other curious ones put their heads through the windows to catch a glimpse of the runaway train.
–
By: citifmonline.com/Ghana